Are you tired of cleaning? Do you need help keeping up with your household
chores? We can help! Would you like to learn how to clean your home faster
and more efficiently? We can show you how!
We clean offices and commercial space.
Are you moving? Do you need help packing? Unpacking? Lining shelves? Organizing
the new house? We do it all!
Closets a mess? You can no longer fit the car in the Garage? Not sure
what's in your pantry? Can't find the floor in your office?
The childrens books and toys are all over the house? We can help
you organize your home by putting a system in place that works for you.
Do you love your current housekeeper? Has she been with the family for
years, but just isn't doing a good job? I can help work with you
and/or her to get things back on track.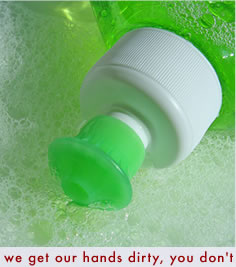 var _gaq = _gaq || []; _gaq.push(['_setAccount', 'UA-18839918-1']); _gaq.push(['_trackPageview']);
(function() { var ga = document.createElement('script'); ga.type = 'text/javascript'; ga.async = true; ga.src = ('https:' == document.location.protocol ? 'https://ssl' : 'http://www') + '.google-analytics.com/ga.js'; var s = document.getElementsByTagName('script')[0]; s.parentNode.insertBefore(ga, s); })();