Do you love your current housekeeper? Has she been with the family for years, but just isn't doing a good job? I can help work with you and/or her to get things back on track.
Would you like to learn how to clean your home faster and more efficiently? Need help organizing, we can set you up with a plan that you can work on your own. We can get you motivated and moving in the right direction.
As a business owner I understand that not everyone has the same needs and means when it comes to cleaning. I am happy to help in any way I can so you can enjoy your home and feel good about how it is taken care of.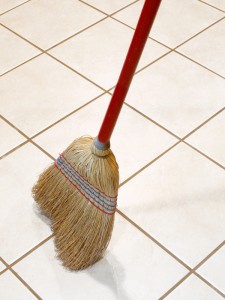 var _gaq = _gaq || []; _gaq.push(['_setAccount', 'UA-18839918-1']); _gaq.push(['_trackPageview']);
(function() { var ga = document.createElement('script'); ga.type = 'text/javascript'; ga.async = true; ga.src = ('https:' == document.location.protocol ? 'https://ssl' : 'http://www') + '.google-analytics.com/ga.js'; var s = document.getElementsByTagName('script')[0]; s.parentNode.insertBefore(ga, s); })();