Feeling overwhelmed, we can help!
• Are yours closets a mess, not even sure what's in them?
• Cabinets overflowing
• Papers that need to be filed everywhere
• Can't even see what's in your pantry
• Does your car not fit in the garage anymore
Life is overwhelming with just the basics, sometimes keeping up on all of the spring cleaning and organizing projects is just too much. We all can use a little help.
We can come in and do it for you or work with you to get it done. We are not the type of business to put in a system and just leave you to work it. We make sure we put in something that fits your lifestyle so it's easy for you to maintain. You also have the option of having us come in maintain it for you.
Everything from new closet systems to cabinets in the garage, we do it all!!!!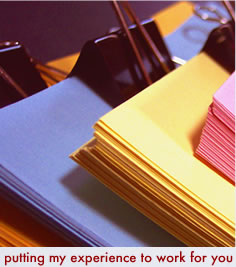 var _gaq = _gaq || []; _gaq.push(['_setAccount', 'UA-18839918-1']); _gaq.push(['_trackPageview']);
(function() { var ga = document.createElement('script'); ga.type = 'text/javascript'; ga.async = true; ga.src = ('https:' == document.location.protocol ? 'https://ssl' : 'http://www') + '.google-analytics.com/ga.js'; var s = document.getElementsByTagName('script')[0]; s.parentNode.insertBefore(ga, s); })();